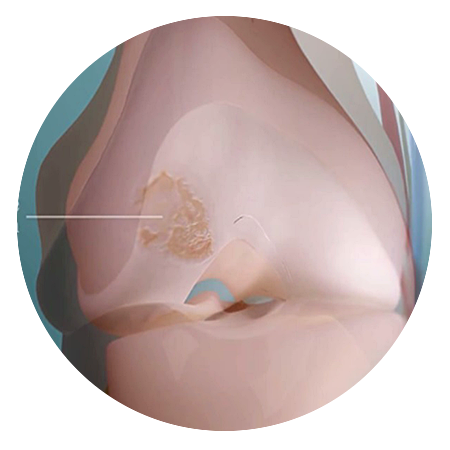 What is Cartilage Injury?
Cartilage is the smooth, white tissue that covers the ends of bones where they come together to form joints. Healthy cartilage in our joints makes it easier to move. It allows the bones to glide over each other with very little friction.
Cartilage can be damaged by injury or normal wear and tear, commonly affecting the knee, ankle and shoulder. Treatment to restore cartilage relieves pain and allows better function. However, most importantly it can delay or prevent the onset of arthritis.