1. What is Monovisc?
MONOVISC is the new generation single injection viscosupplement with 4ml of highly purified, non-animal derived Hyaluronic Acid (HA). MONOVISC is also FDA & EU Approved.
2. Unique Features of Monovisc are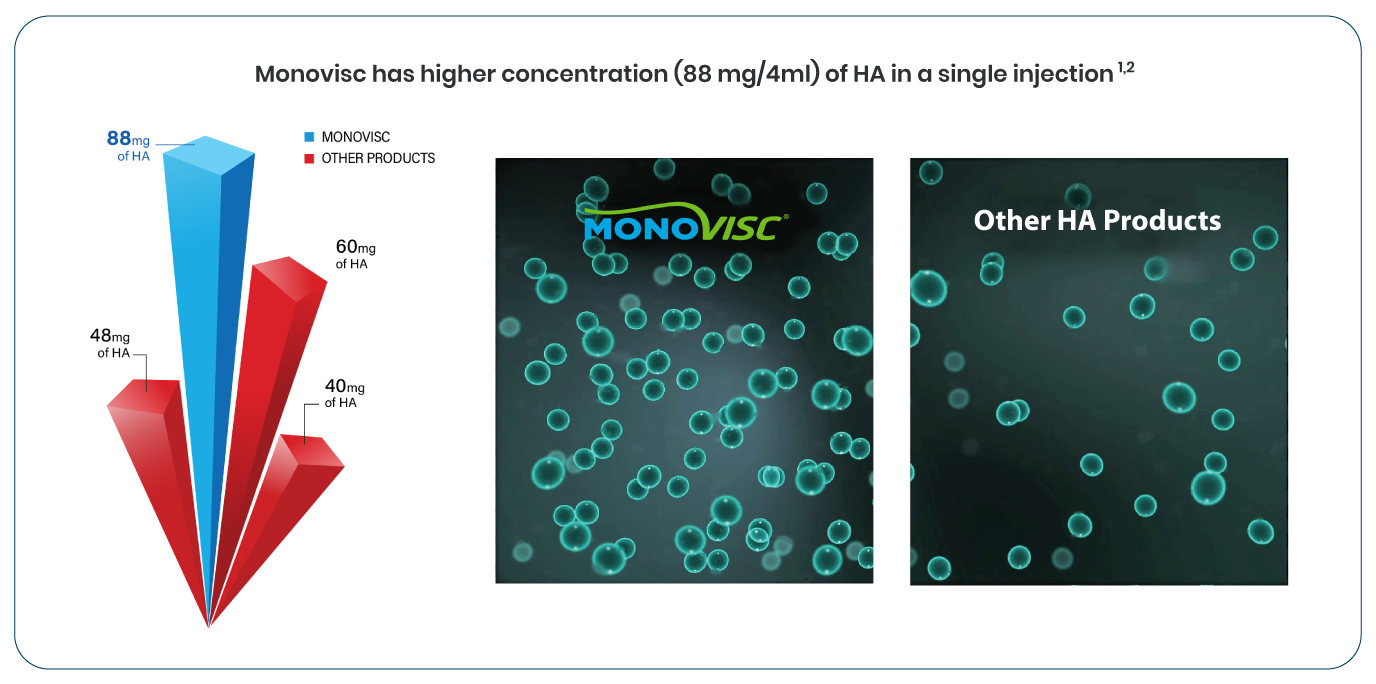 Monovisc instruction for use
Instruction for use for Monovisc, Durolane, Synvisc-One, Ostenil-Plus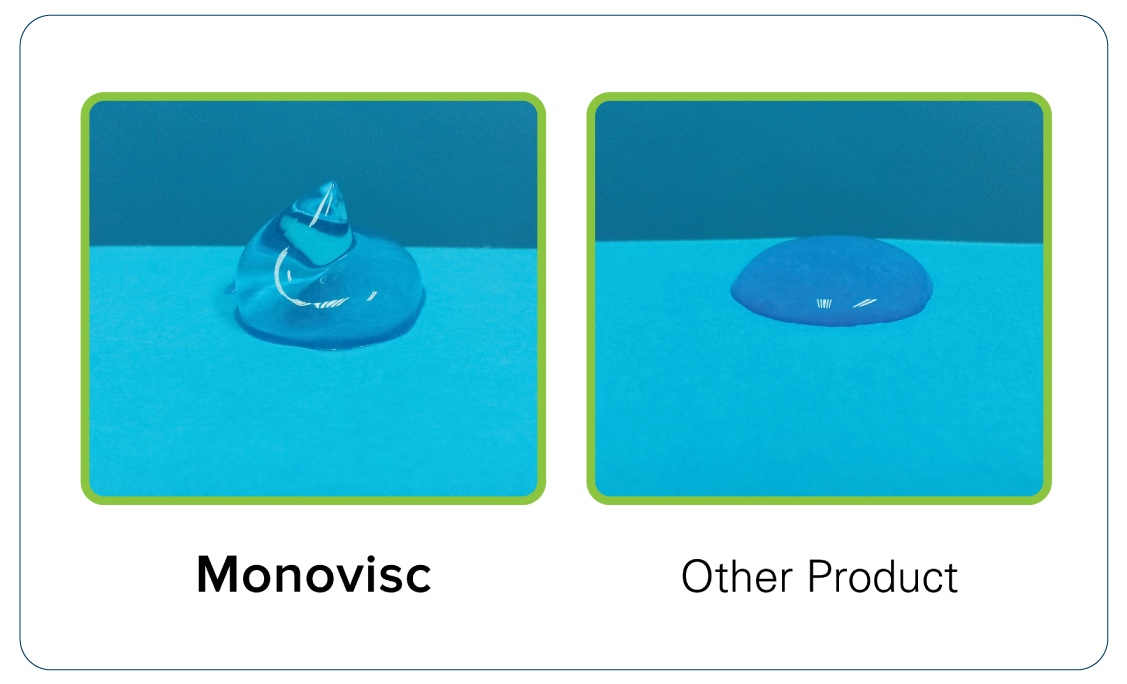 High viscosity profile3
Rheology viscosity of the Viscosupplement is proportionate with the HA concentration and Molecular weight. Monovisc delivers higher viscosity that other Viscosupplement.

3. What is the efficacy for Monovisc4?
Monovisc provides greater and faster pain relief that other Viscosupplement.
Pain relief as early as 2 weeks and
longer lasting pain relief up to 26 weeks.
Reference 4: Michael J. Daley. 2013. White paper: Clinical Efficacy and Safety of MONOVISC™: A lightly cross-linked highly concentrated hyaluronan specially formulated for single injection in osteoarthritis.
AML 900-017 rev.A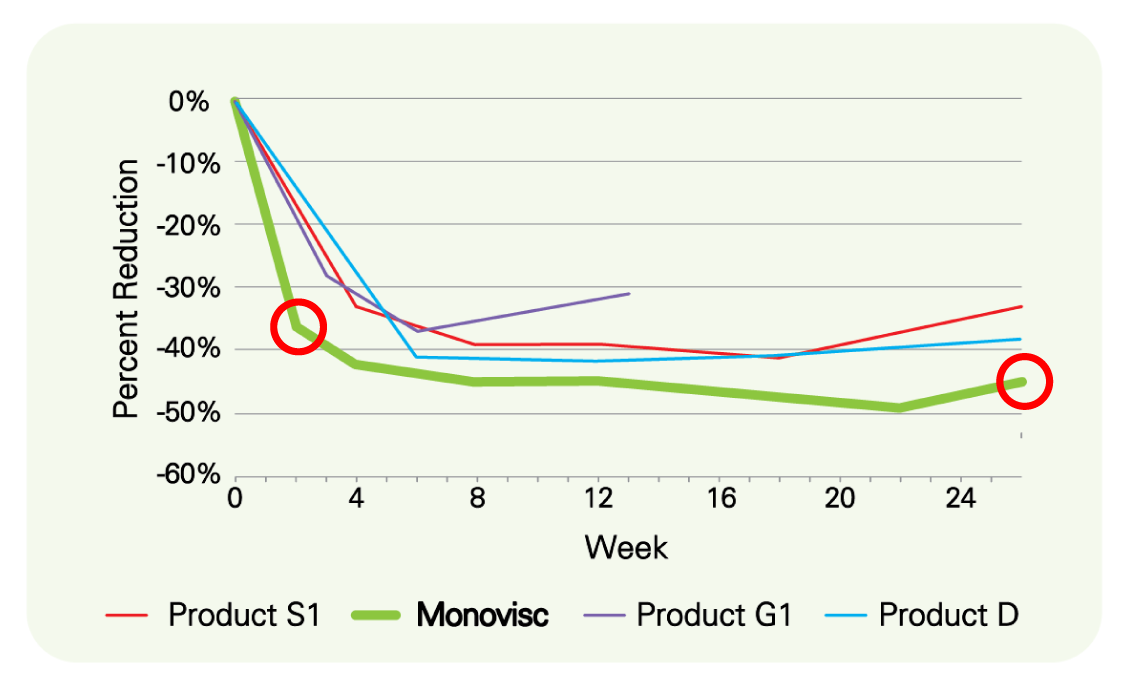 Monovisc product information
For more information on Monovisc, please download the Monovisc brochure.