1. What is Monovisc?
Monovisc® is a single injection viscosupplement utilized to treat knee joint pain caused by osteoarthritis (OA).

Figure shows the MONOVISC Jab
2. Key Features & Benefits of Monovisc:
FDA Approved
Safety and efficacy are proven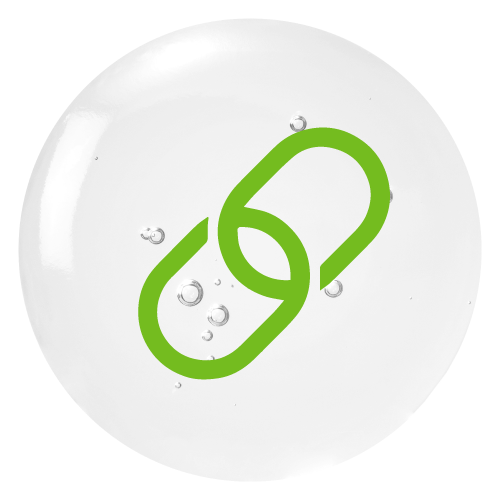 Light Cross Linked
Effective for longer time up to 24 months in the knee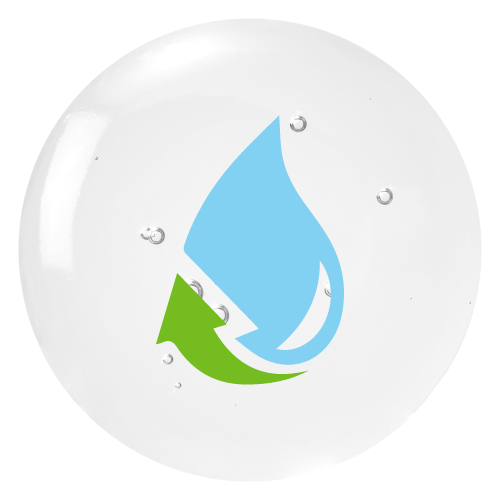 High HA concentration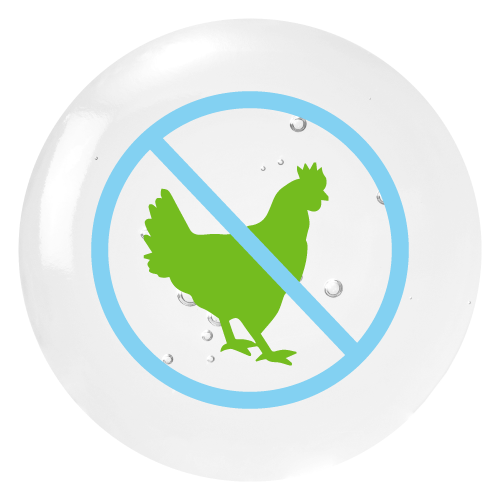 Non-Animal Source of HA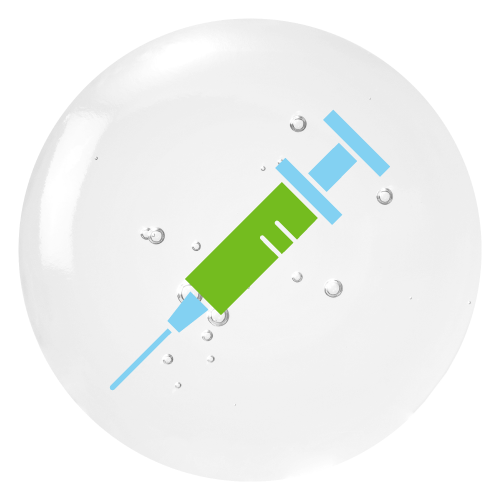 Single Injection Treatment
3. How fast and how long will the treatment works?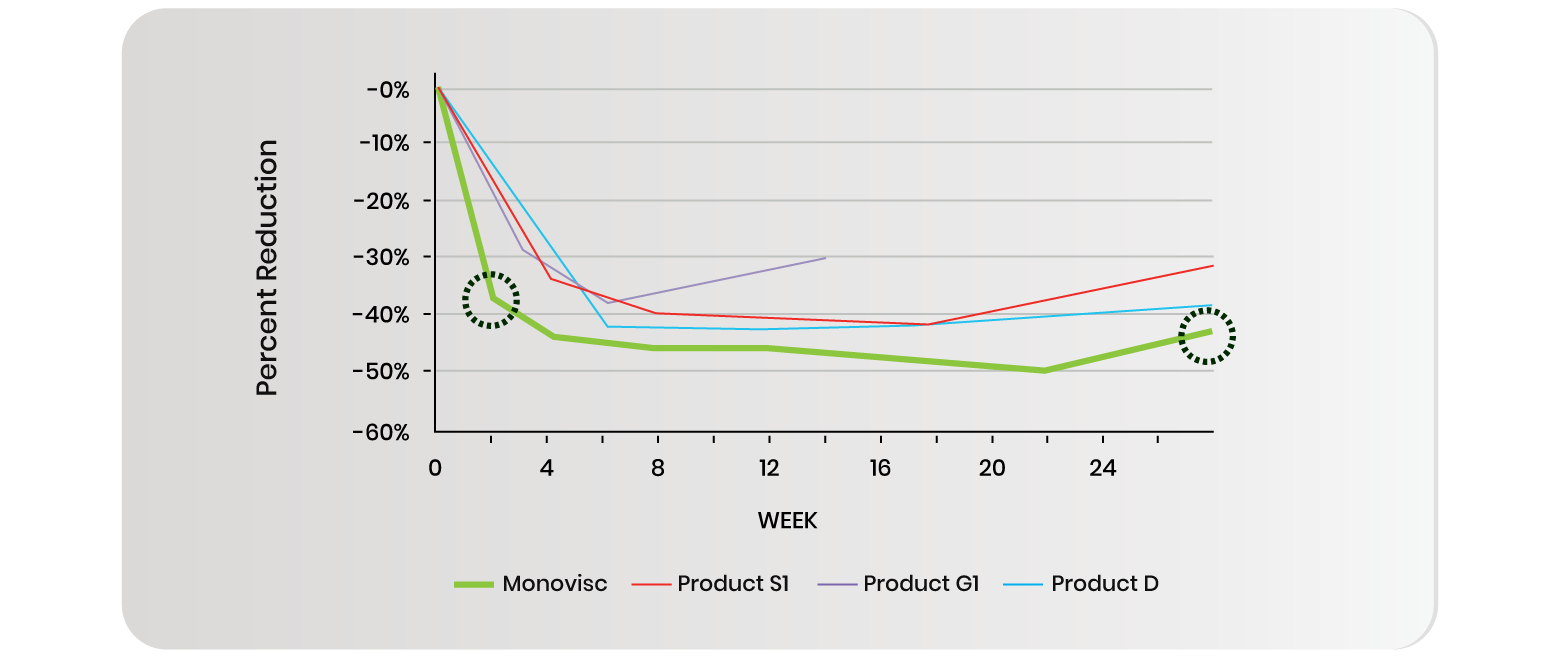 Monovisc effect kicks in as soon as week 2
Monovisc effect last up to 26 weeks
*Reference: Michael J. Daley. 2013. White paper. Clinical Efficacy and Safety of MONOVISC™:
A lightly cross-linked highly concentrated hyaluronan specially formulated for single injection in osteoarthritis.
What are the common side effects?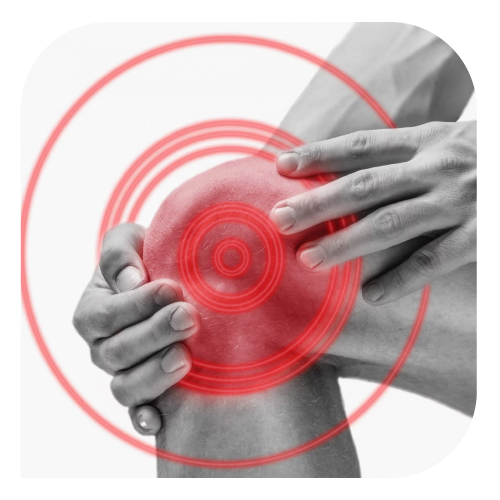 Transient pain, warmth and swelling*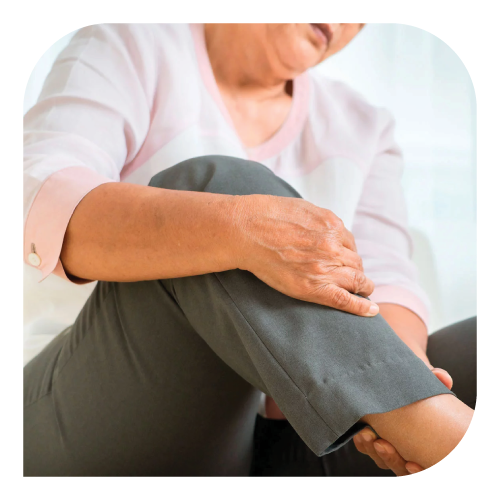 Transient Injection site pain*
* If symptoms persist please contact your consulting doctor immediately.
Monovisc product information
This brochure is intended to help answer your questions about Monovisc® and osteoarthritis to determine, along with your doctor, whether Monovisc® may be right for you. Download the brochure to learn more.