What is Regenerative Medicine?
1. VISCOSUPPLEMENTATION (Hyaluronic Acid)
Viscosupplementation consists of hyaluronic acid (HA) treatments injected into the joint for pain relief and possible anti-inflammatory effect2.
*Reference 2: Huebner K, et.al. 2019. Clin Sports Med 38, 123–141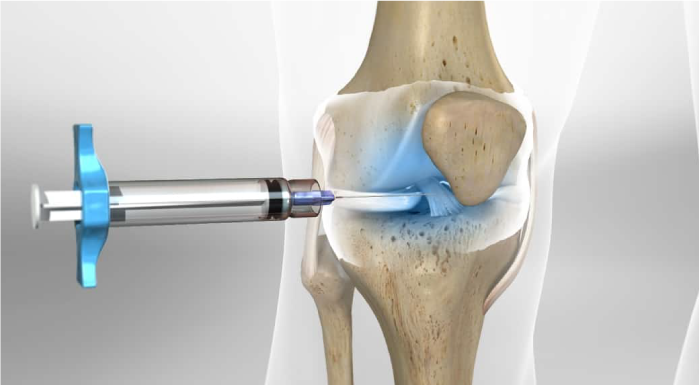 2. PLATELET-RICH PLASMA (PRP)
As cartilage is nonvascular (no blood vessel), its nourishment is based on diffusion. Therefore, intraarticular injections at high concentrations are often the preferred method to aid in cartilage regeneration. PRP, which has a higher concentration of platelets than whole blood, has been an interesting option for use in OA. PRP is a natural concentrate of autologous factors obtained by centrifugation or filtration of the patients' blood. It is obtained at a low cost, simple to obtain, and minimally invasive.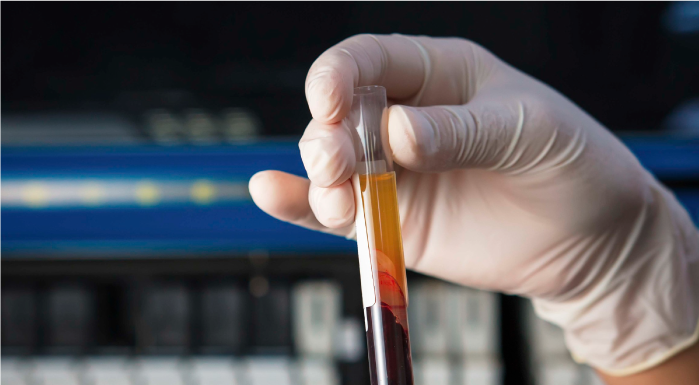 3. BONE MARROW ASPIRATE CONCENTRATE (BMAC)
Bone marrow is the soft, spongy part inside of bones. Bone marrow contains many cells. Cells are obtained through a process called 'bone marrow aspiration and processed immediately for use and have been one of the most popular sources for cell therapy.