The trusted brand for almost 20 years setting the standard for Osteoarthritis therapy
1. What is Orthovisc?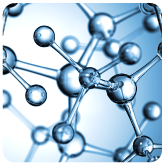 Orthovisc® is an ultra-pure, high molecular weight injectable hyaluronic acid (HA) Viscosupplement approved for the treatment of osteoarthritis (OA) in synovial joints.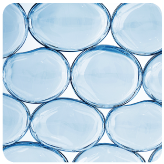 It restores the natural joint fluid (hyaluronic acid) that cushions, protects, and lubricates your knee joint.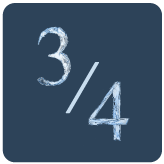 Orthovisc® provides up to 6 months of relief with only 3 to 4 injections.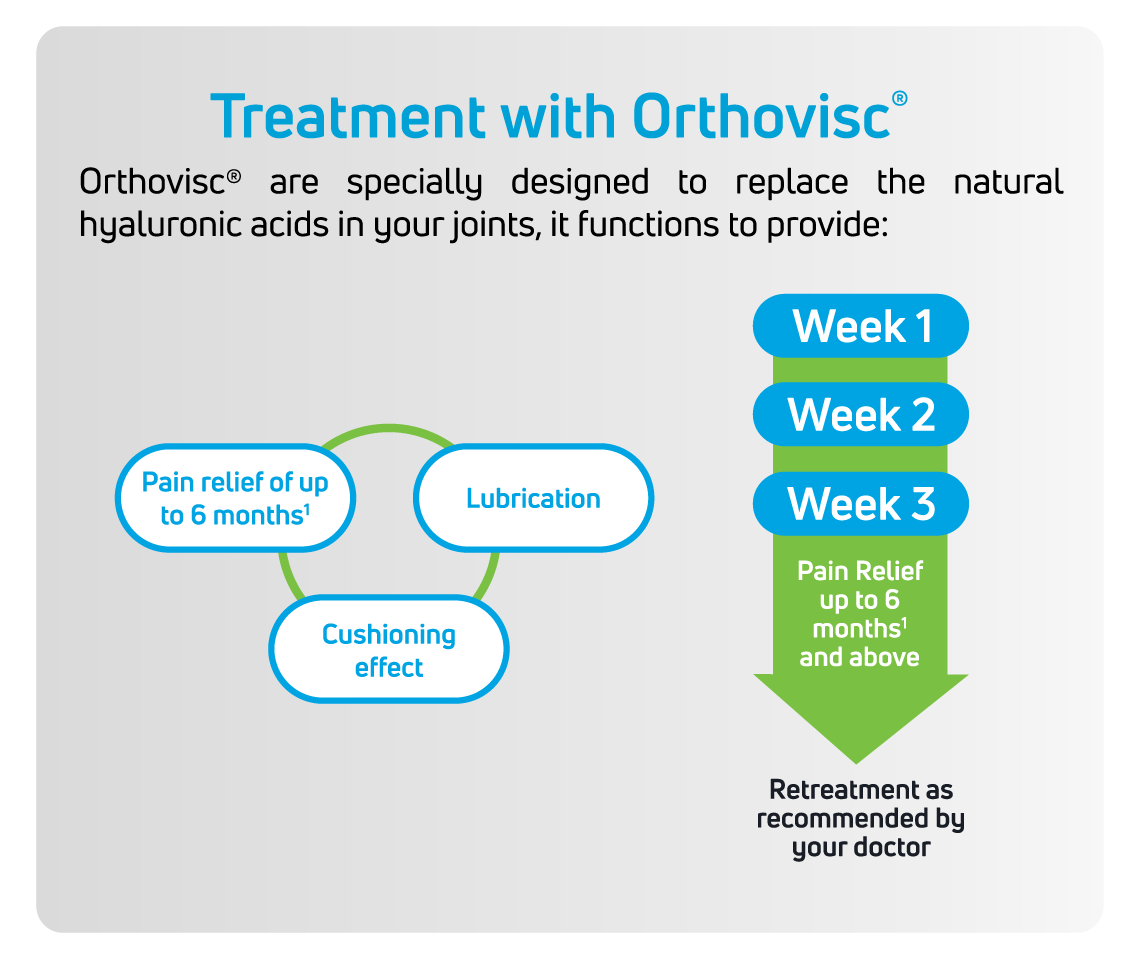 *Reference 1: Brandt KD, Block JA Michalski JP, et al. Efficacy and safety of intraarticular sodium hyaluronate in knee osteoarthritis.
Clin Orthop Relat Res. 2001; 385: 130 – 143
2. How effective is the treatment with Orthovisc?
Only 3 – 4 injections, Orthovisc® reduces pain effectively compared to other Viscosupplement.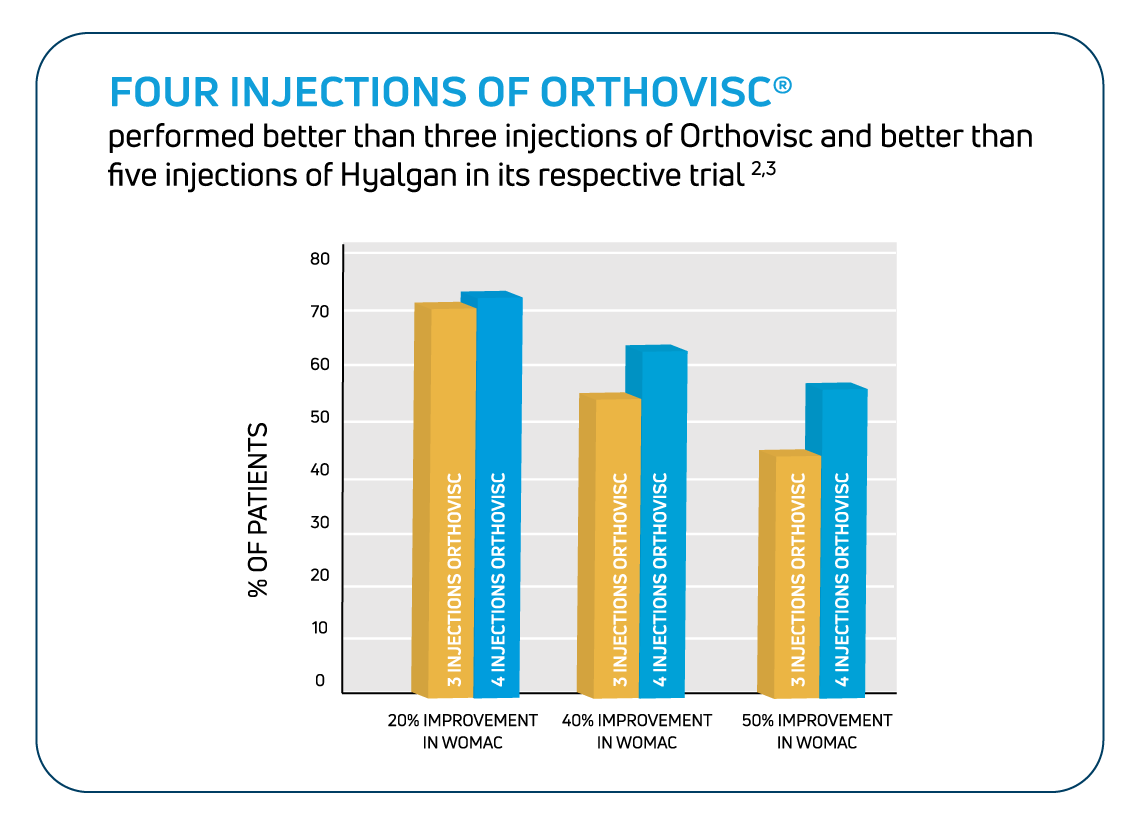 Mean Proportion of Patients with improvements in WOMAC from Week 7-22. No data is available for Hyalgan for 40% and 50% improvement in WOMAC.
*Reference 2: FDA Monovisc summary of Safety and Efficacy Data (SSED). Application Number: P090031. 2014.
*Reference 3: FDA Hyalgan summary of Safety and Efficacy Data (SSED). Application Number: P950021. 1997.
3. Is Orthovisc treatment safe?
No confirmed pseudo-septic reactions in more than 7 million injections worldwide4
*Reference 4: Anika product analysis data on file, 2013.
4. Key Features & Benefits of Orthovisc ®: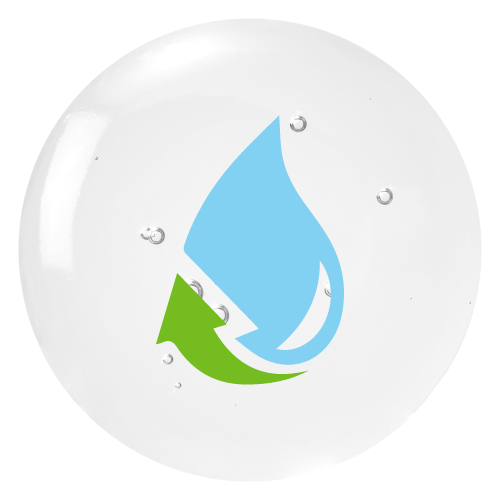 High HA concentration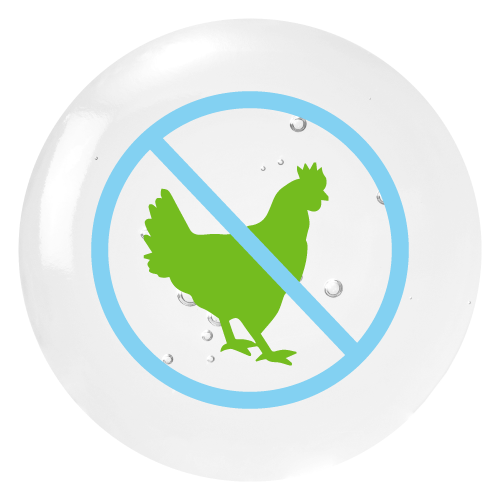 Non-Animal Source of HA
FDA Approved
Safety and efficacy are proven
Orthovisc product information
Orthovisc are injection treatment options for long-term osteoarthritis knee pain relief.
Download the brochure to learn more.