Thank you for your registration!
The confirmation email have been sent to your email.
We will courier out your free gift soon!
FOLLOW & LIKE our social media to understand more about joint health & get notified about future promotion!
For more information on Monovisc & Cingal, please download the brochures to learn more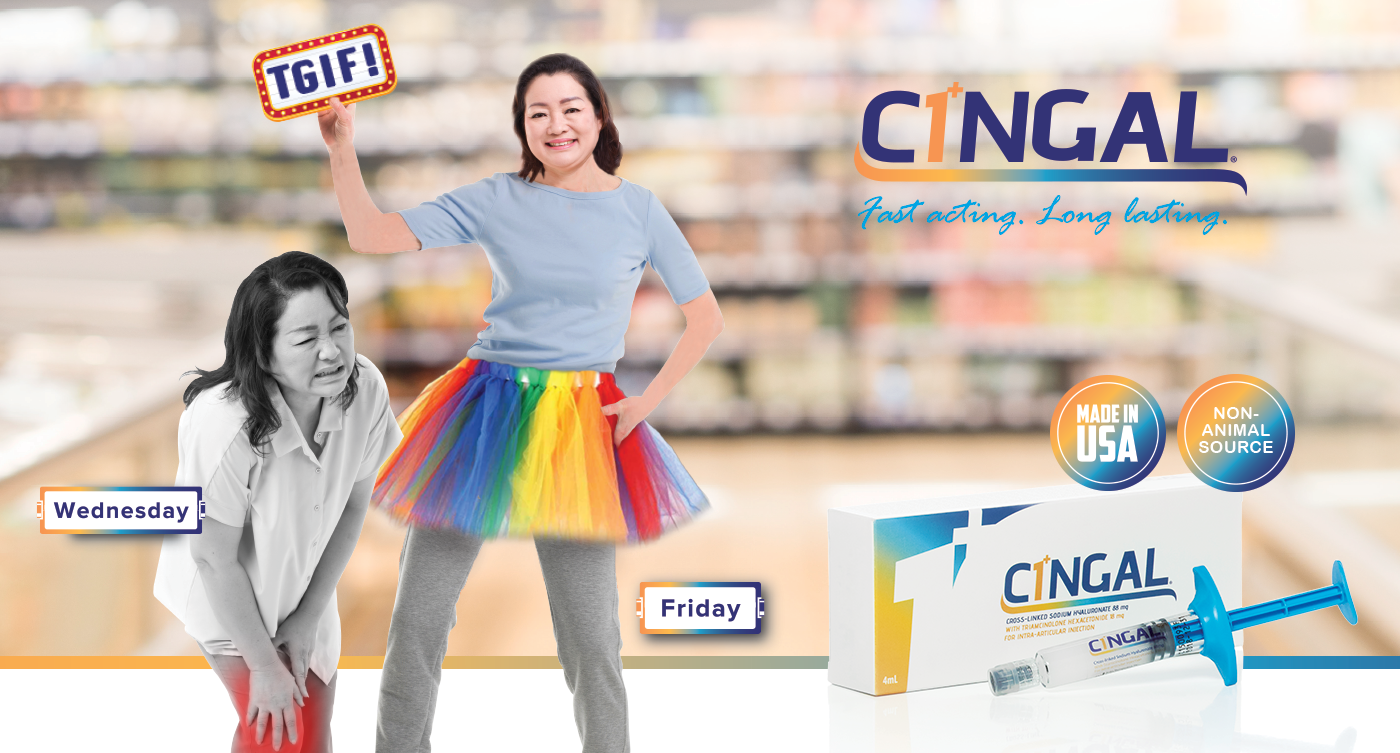 Cingal is a single injection that provides the quick pain relief of a corticosteroid with the long-term pain relief of viscosupplement
Monovisc is a 4ml Hyaluronic Acid injection with high concentration of 88mg. Clinically has proven to delivers a 65% improvement in WOMAC pain up to 26 Weeks.